Latest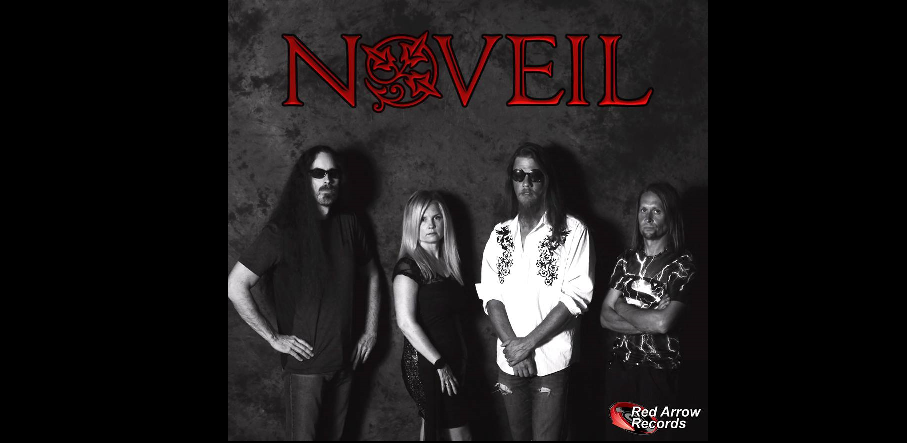 Red Arrow Records and Red Arrow Management would like to welcome NOVEIL to our team. NOVEIL consists of Jewel Stiff, Jimmy Stiff, Tony Schronce, and Clark Welch.
Jewel is a vocalist that brings everything you could want from someone in that position. She has the look and moves to captivate you during her live performance, but more importantly she has a power and passion in her voice just not found in most music of the last decade. Someone said recently that to hear her sing is to hear her release her inner Ronnie James Dio…and we are certain you will agree once you have heard her for yourself.
Jimmy Stiff is one of the original members of the band Jackyl. He brings with him the skills and experience you can only find in someone with his background. He has the natural talent on guitar that is a rare gift and when he steps on a stage it is as if he has come home.
Tony Schronce and Clark Welch make up the rhythm section. These two very talented musicians were in lock step the first time they played together. They put the power and drive behind NOVEIL and are a big reason why you don't just listen to a NOVEIL song, you feel it as well.
So we are proud to welcome them to our team. You should look for their first single to be released in the coming days while work continues in our studio on the remainder of what will be their Red Arrow Records debut EP coming later this year.
If you are like us, and yearn for a band that can combine the passion and intensity of music from years past with today's world we believe we have found what you are looking for…stand by, you will be moved!